My Jeep deserves a post.
I bought it in October 2018. Before then, there was 15 years of what looked like an interminable string of sedans.
The time had come. Find something with at least a hint of adventure spirit in it. How about an SUV? Nah, I always found the "city" or "luxury" SUV an aberration: excessive volume, depressing gas mileage, inability to really go off-road, driven mainly to go from home to the mall.
I thought about a Subaru. A Crosstrek or an Outback, but no. I wanted something truly 4×4, an off-road vehicle with lineage. Two options made the cut: the Jeep Wrangler and the Toyota Land Cruiser.
I chose the Wrangler over the Land Cruiser for two factors: 1) Land Cruisers are expensive, and 2) the look of the Wrangler is unmistakable, and its origin history takes us back to World War II and the Willis MB.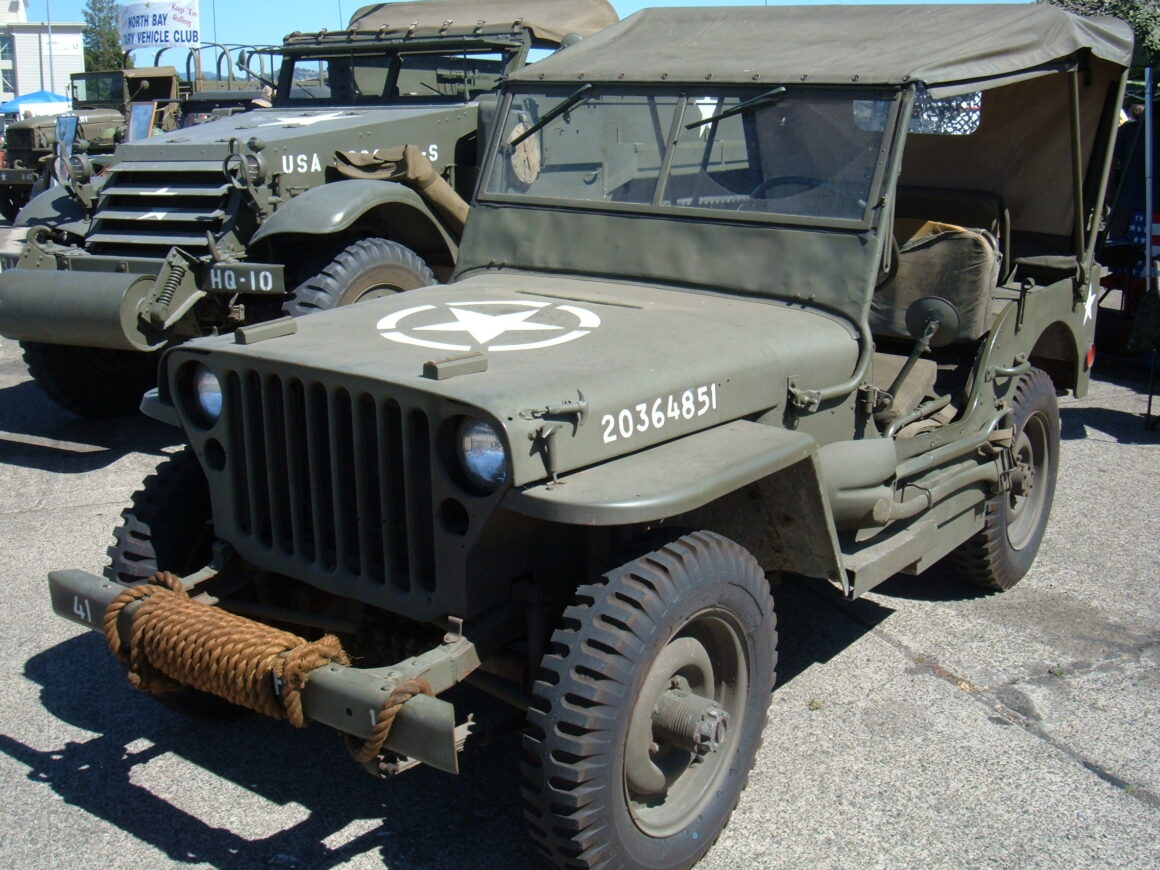 Note on the margin: the Land Cruiser is more expensive because it really is indestructible. In 2019, I traveled to Tanzania and noticed that 100% of the vehicles in the Serengeti were Land Cruisers. When asked about it, the safari guide said that, decades ago, they used to drive Land Rovers, but they were all replaced with Toyotas because they "never die."
why does my Jeep deserve a post?
Why? Because it changed my relationship with cars and my lifestyle. It de-stupidized me.
In a visit to Lima, when I mentioned that I had bought a Jeep Rubicon, my uncle (and surf legend) Pedrin exclaimed:
I can finally call you my nephew!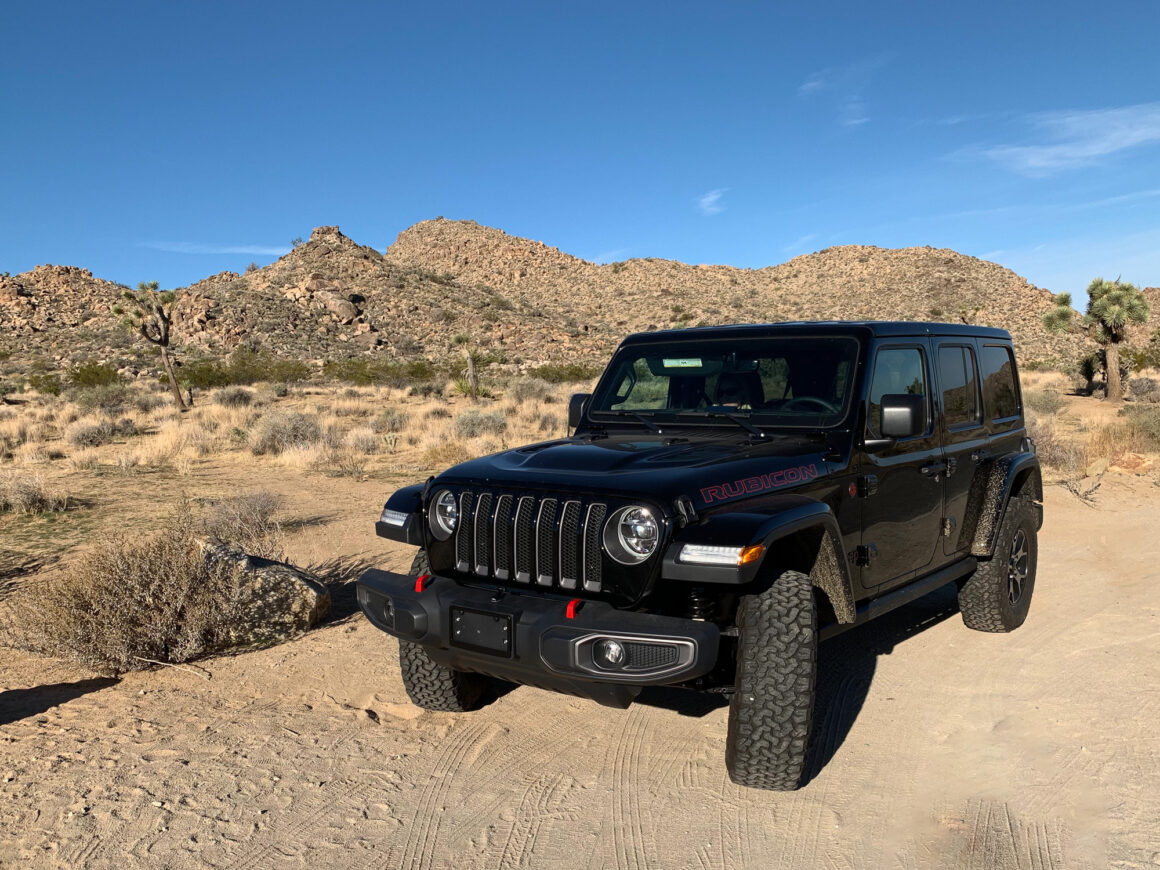 de-stupidization
The fear of dents and scratches was annihilated within two weeks of having the Jeep. I went to the Mojave Desert for a weekend to take an off-road driving class (with Badlands Off-Road Adventures). My training included overcoming steep hills (both uphill and downhill), rock crawling, vehicle rescuing, driving through ponds and streams, and a bunch of other challenges.
My Jeep right there and then lost several years of life and 25% of its market value.
But it was worth it.
No more anxiety about adding another scratch to the paint. A heavy load was lifted off my chest. Something likely impossible if I were driving a luxury SUV.
all-terrain tires and 4×4
Ah… to drive without fear of scratches and devoid of angst over hitting my wheels against some random curb… to know that I could go over the sidewalk or that I won't get stuck if the pavement ends and the only terrain ahead of me is snow, mud, sand… priceless.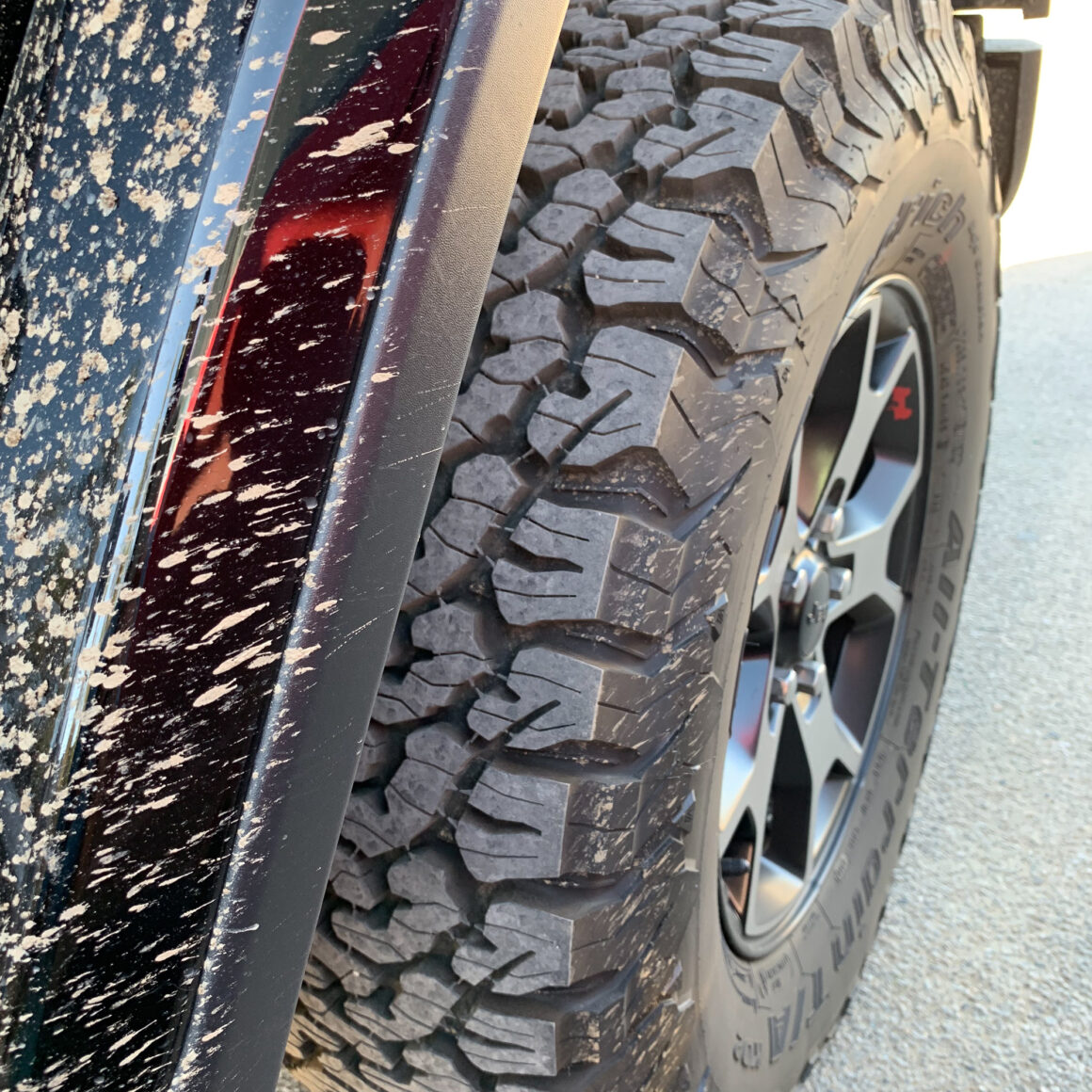 perspective and visibility
Clutching the steering wheel and looking around gives me a different perspective. Above almost all other drivers. It's not just better visibility, but also -and I am embarrassed saying this- there's a psychological element, something that feels like a tiny boost to one's self confidence. Perhaps I'm wrong and this effect is a product of something else (for example, the result of "maturity"), but I doubt it. I'm too simple for that, and the feeling is too basic and primal.
but what's important is the impulse to go out…
expeditions
With the arrival of the Jeep, the amount of expeditions has increased tenfold.
Any weekend or vacation day is sufficient excuse to go out and explore. Yosemite, Grand Canyon, Joshua Tree, Death Valley, Morro Bay, Leo Carrillo, countless visits to beaches and mountains, and camping, and etc.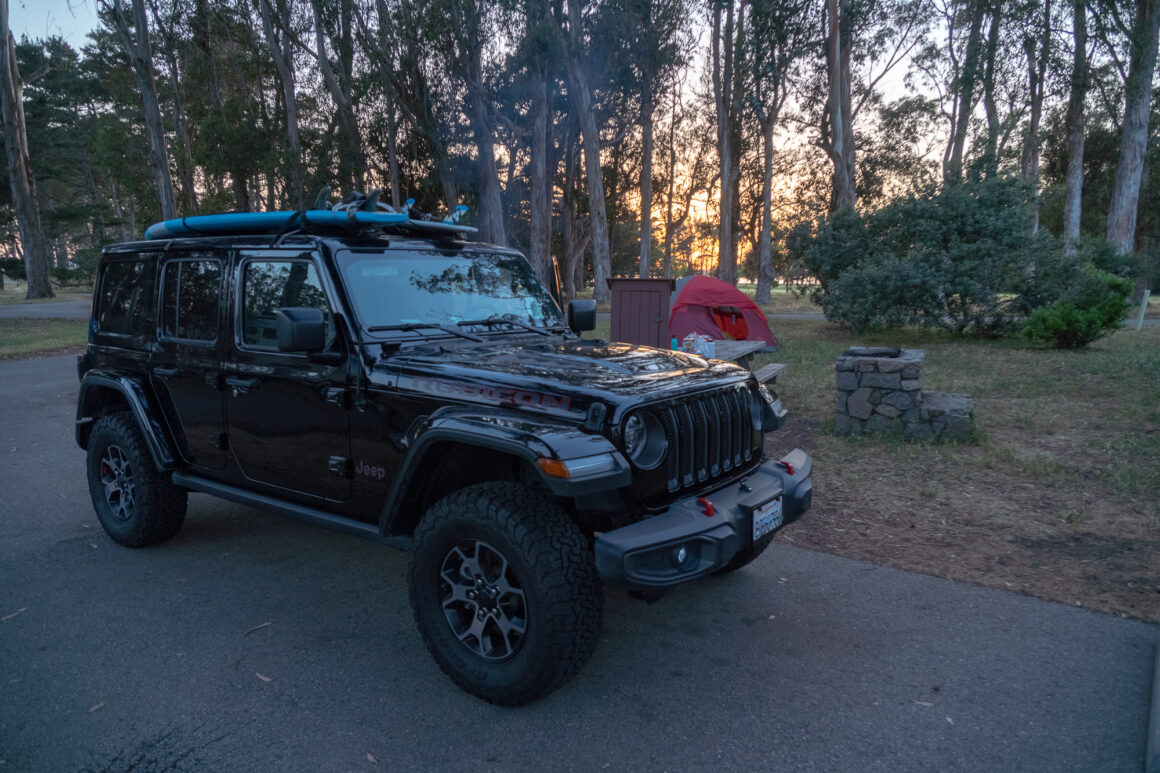 rediscovering the pacific
I have also reunited with the ocean. I grew up camping south of Lima at the 110km mark (in Sarapampa). My family and my cousins Chito and Lalo's family camped every single weekend of the summers from 1976 to 1988. Those beaches in the south were virgin territory back in those days.
We fished, surfed, explored.
Today with the Jeep, my wife and I throw paddle boards on the roof, and surfboards in the trunk and in 20 minutes we're in the water.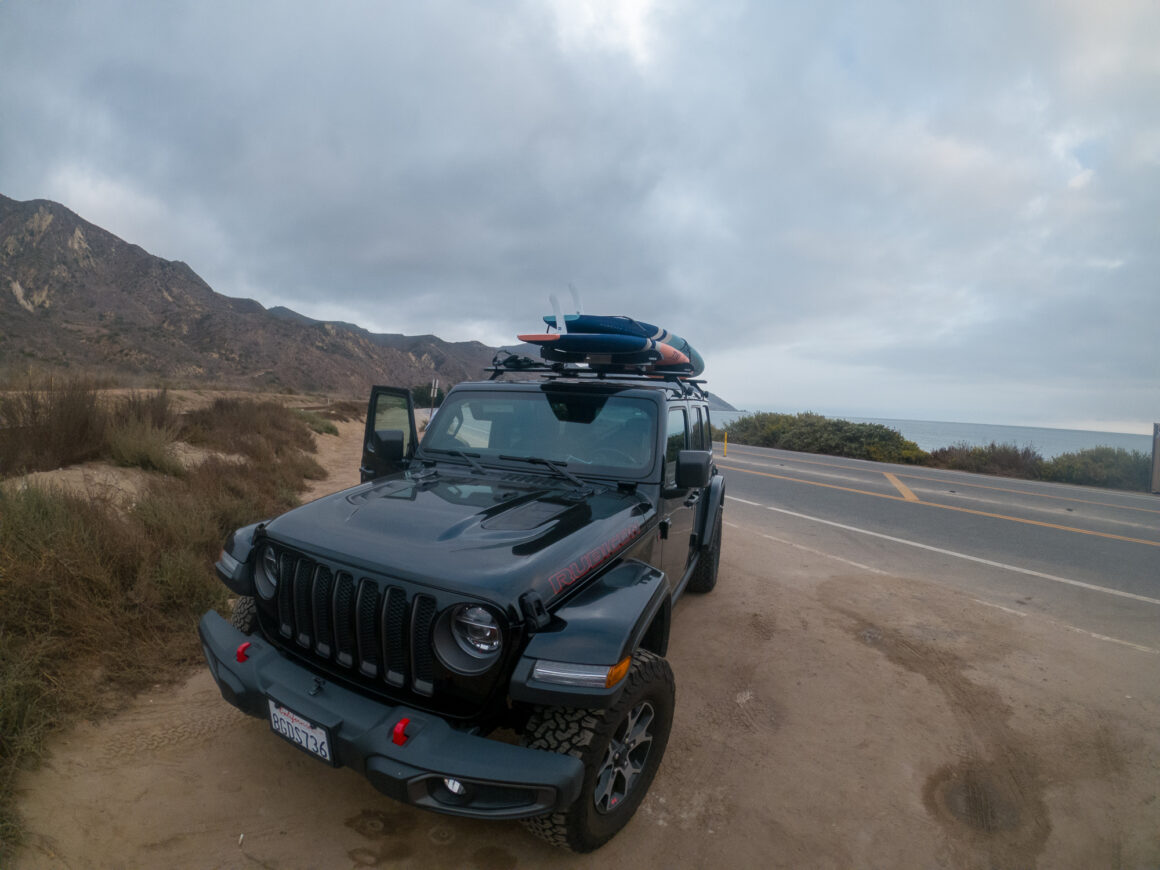 The one and only aftertaste I have is a question that arises from time to time: where was I hiding in the last ten years when I was younger?