malibu lagoon in the morning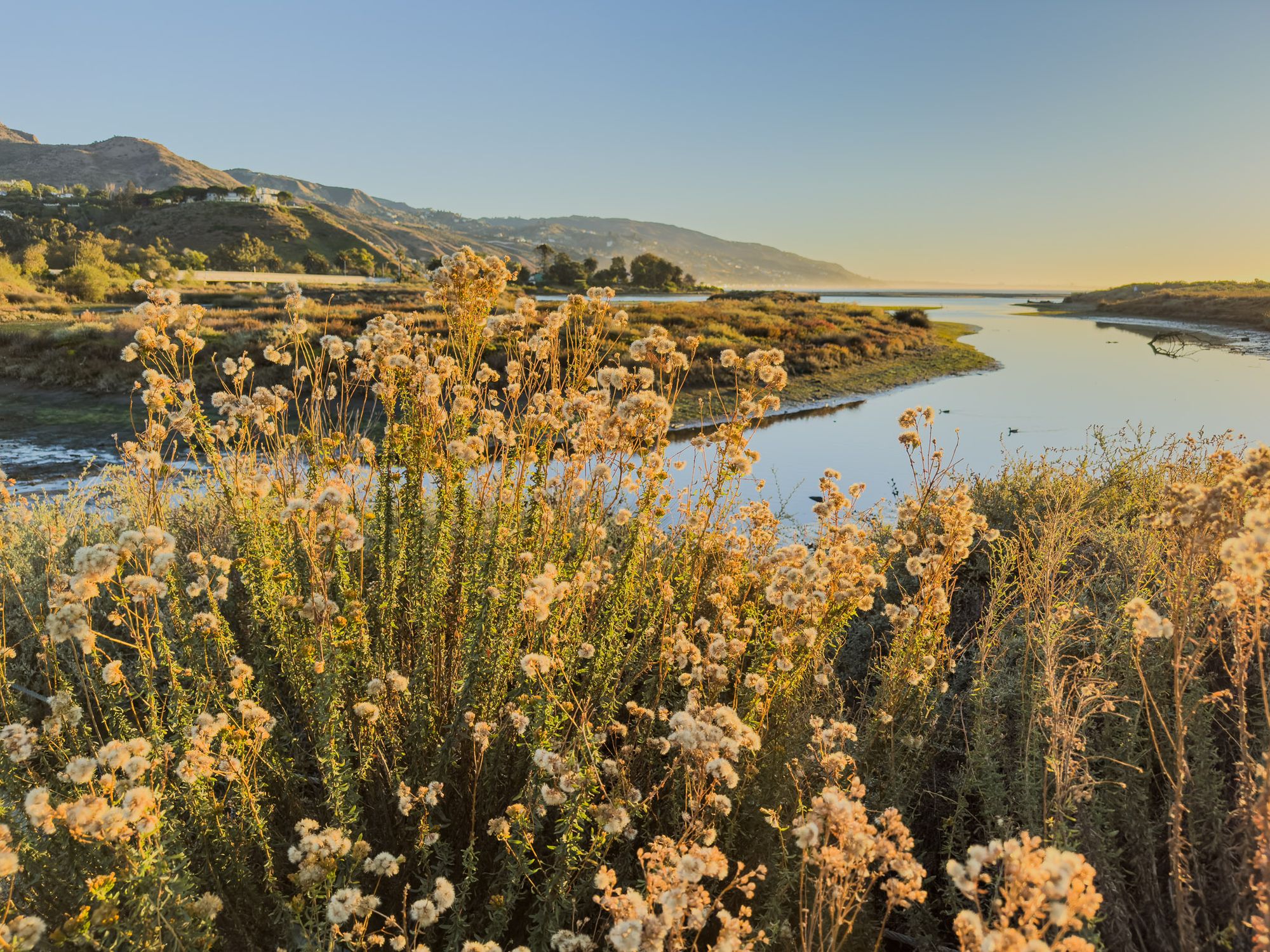 my wife wanted to see the sunrise today Sunday. We live in California with plenty of ocean sunsets, but sunrises are a different story.
I could only think of one place to see one.
Malibu is a point and faces south, which means that one can see the ocean to the west but also when looking east.
We missed the sunrise by 20 minutes. We'll go back soon.