switched from wordpress to ghost
on friday, march 17, I switched CMS platforms from Wordpress to Ghost.
I've been looking for speed and a clean-looking theme. Have not had luck with Wordpress (I think mostly for not knowing where to look).
speed
Ghost claims to be 19x faster than Wordpress but that sounds a little suspect to me. Perhaps under a very specific set of conditions, or in some theoretical form, Ghost can be 19x faster. In real world tests, they are both similar speedwise.
However, for someone who lacks the expertise to do a proper server configuration or to buy the correct hosting service, Ghost is a lot faster than what I've been getting for $165/year for a virtual private server (VPS).
cost
On the surface, Ghost hosted plans are more expensive than Wordpress, but I wonder if what they claim is correct: that when you aggregate all the add-ons that are needed to run a decent website  (SEO, CDN, social sharing, etc.), Ghost is indeed the cheaper option.
Anyway, I have lots of sunk costs at this stage with Wordpress: several premium Wordpress themes, prepaid hosting, and other stuff. The latest outlay was in January for GeneratePress plus hiring a freelancer at upwork.
looks
I think GeneratePress is superb in terms of flexibility to customize, yet after tinkering with it, the final product was too "blocky" and "loud" for the minimal look that I had in mind.
Here's a screenshot of this website back then.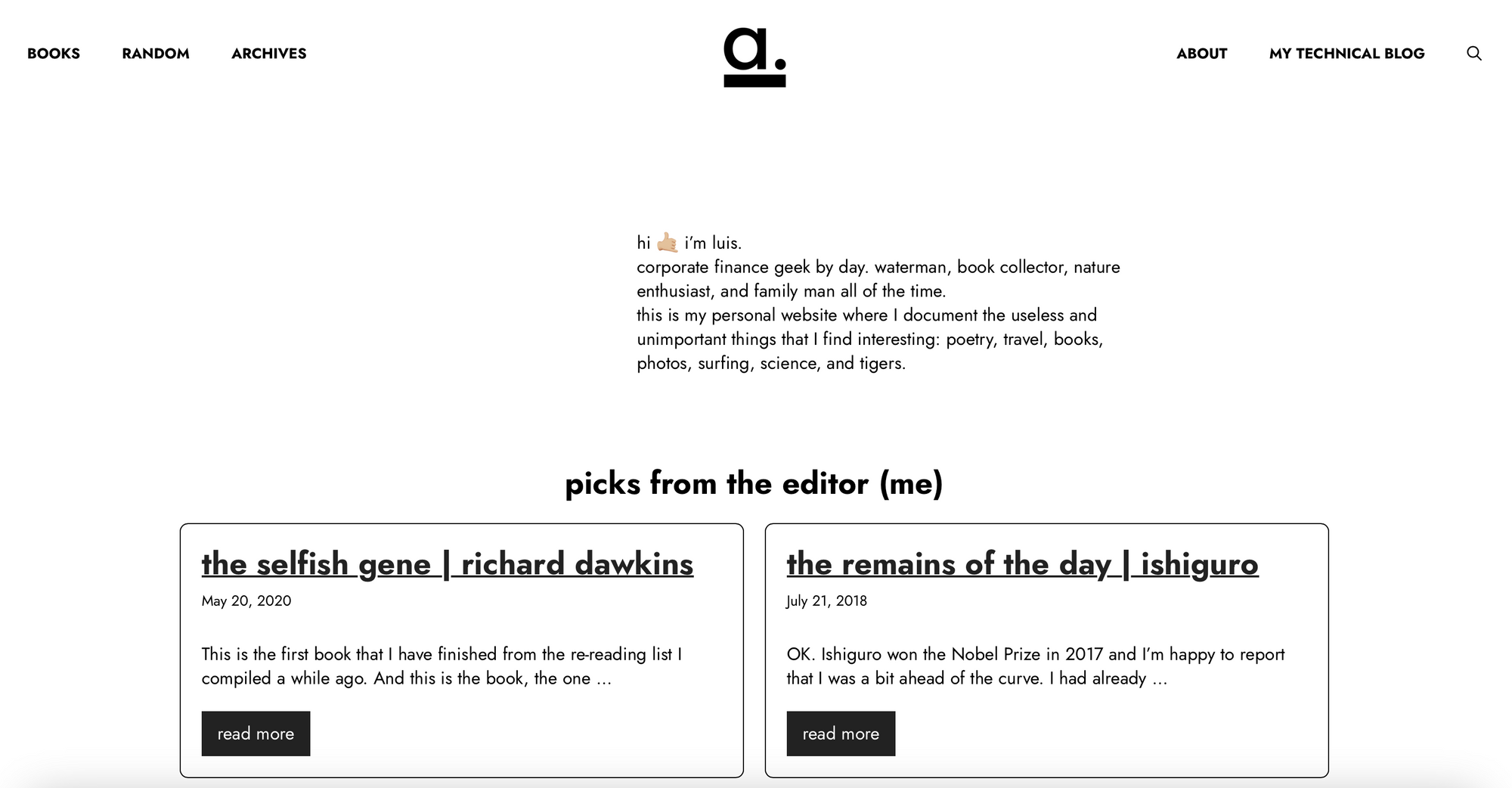 dawn theme
The starter plan at Ghost (Pro) comes with a handful of free themes, of which Dawn offers what I'm going for. It's not very customizable, but it'll do for now. Screenshot below.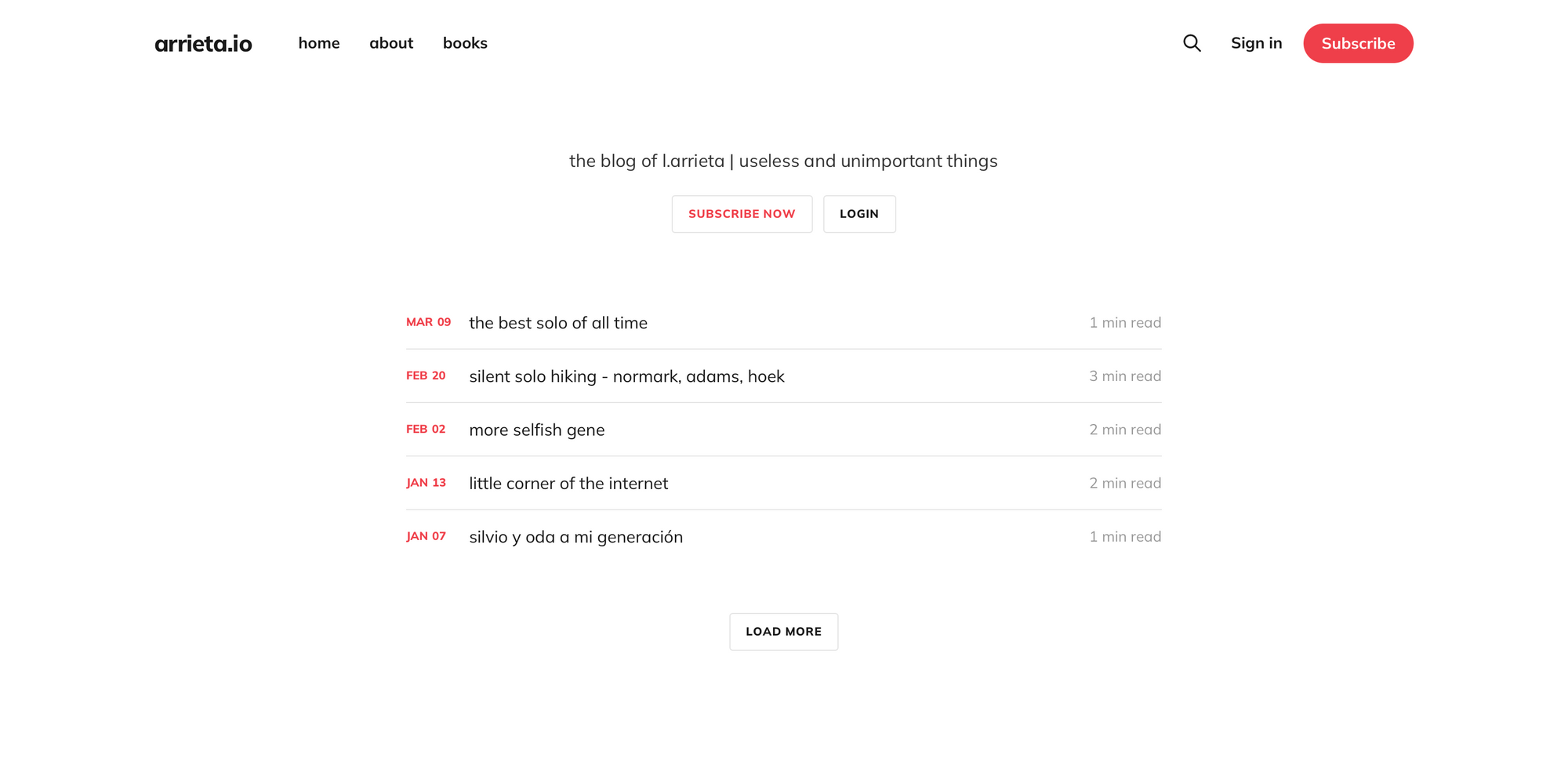 general principle: find a developer with a sense of style
More important, perhaps, is the realization that finding someone that shares the same set of aesthetic values for web design is the way to go.
Norbert from Biron Themes designs what I look for in websites: a carefully curated font selection, minimal look, pleasant color palettes. Worth keeping an eye on his production.
My current Ghost (Pro) plan does not allow for custom themes, so I will eventually upgrade for the sole reason of using Norbert's themes (either from the existing offering or a made-to-order one).
---
PS1: there will be no going back to Wordpress, since Norbert told me that his themes are not and will not be available in Wordpress any time soon.
PS2: if you know of a developer in Wordpress with a good sense of style, send me an email at luis@arrieta.io or ping me in mastodon