don't sabotage the trip before reaching your destination
Weekend wrap-up: malibu creek, ventura county fair, u.s. open of surfing in hb.
saturday morning: malibu creek
Hike in the creek.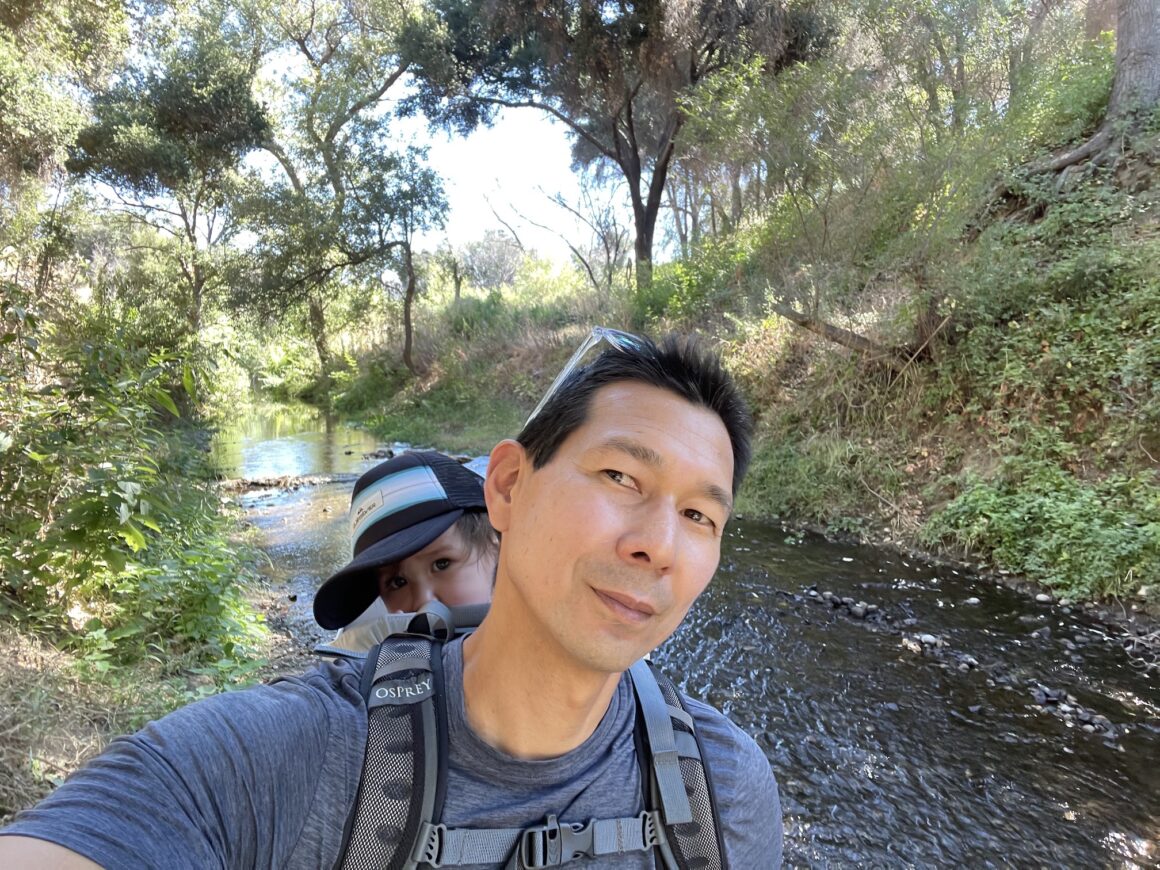 saturday afternoon: ventura county fair
The logistics of moving from the house to whatever our destination are very different in the early morning vs. any other time of the day.
It's the mental energy and the Calabasas heat.
I was kicking and screaming on the 35-mile drive to Ventura. Traffic began 10 miles into the trip didn't stop until we arrived in Ventura (can't believe this!). Kai was also kicking and screaming because it sucks to be sitting still, facing backward, and not able to use all his 11-month old energy.
I made a snarky comment to the lady that gave us the welcome at the parking lot entrance. But my mood underwent a 180-degree turn as soon as we entered the fair. A lively place with all sorts of rides and games that captivated Kai's imagination.
Seeing Kai happy and excited makes everything beautiful.
The lesson is: when going places for or with Kai, don't attempt to sabotage the trip before reaching our destination.
sunday: u.s. open of surfing – huntington beach
Longer drive than yesterday, but we were able to leave early (around 8:30am). I grumbled a little at the start when I saw Jeanette carry all sorts of items in her hands. I recently bought a special tote (Hydroflask) with the purpose of making our outings simpler and more efficient.
I jotted down something: "rule: replenish baby day bag upon returning home".
One thing: Kai loves dune buggys. He kept pointing at them and imitating their sounds… brrrr 👇🏼