the original banana republic
vanity sometimes makes you stumble upon beautiful things.
I was in urgent need of new clothes for a family photo session, given that my wardrobe had experienced several purges in the name of minimalism.
Life's absurd, but it isn't.
I surfed Banana Republic's website searching for clothes that wouldn't look too Banana Republicky.
And I found them.
banana republic travel & safari clothing company
There was a subset of clothes on the website that, for one, didn't look devoid of soul. Not the clothes for the guy with the perfectly combed hair that wants to excel in the wrong game and please the adults.
This group was sometimes labeled "heritage" or "archives" and I found that some would display hand-drawn illustrations like this one: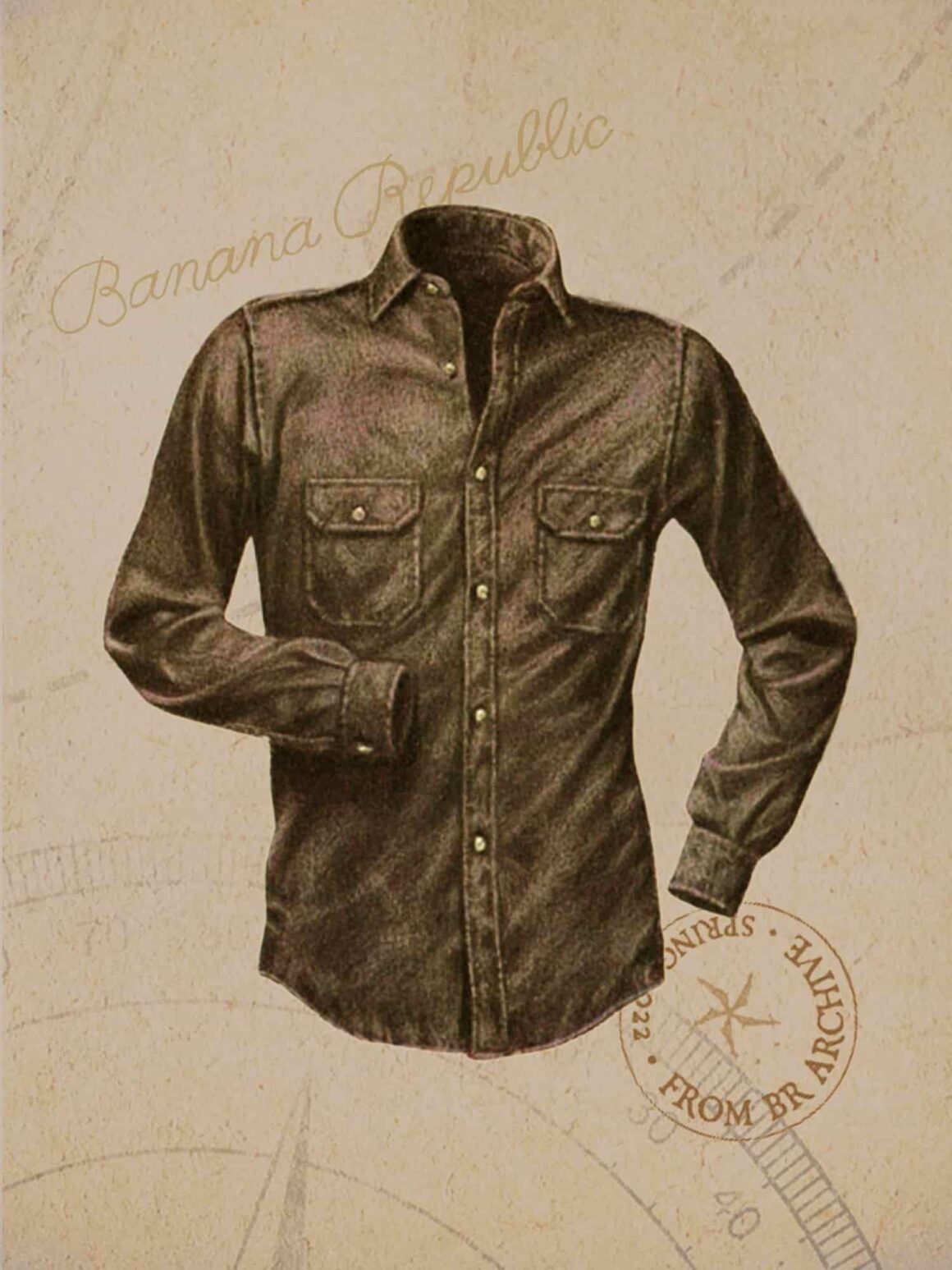 The sketch of the shirt prompted me to look in Wikipedia, where I learned that Banana Republic wasn't an invention of the marketing department of The Gap, but that it was a company founded by two journalists of the San Francisco Chronicle that was later sold to The Gap. One was a reporter (Mel Ziegler), the other an illustrator (Patricia Gwilliam).
Its original name was Banana Republic Travel & Safari Clothing Company.
Then I found this gem: Abandoned Republic.
abandoned republic
The site lives in the subfolder of a completely unrelated website (secretfanbase.com) and, by its design and loading speed, it appears to have been developed in the late 1990s. There is something, though, that suggests that its anachronistic look is the product of design, of an intention to match the old and original travel and safari clothing company.
Abandoned Republic presents an archive of the Banana Republic Travel & Safari Catalogue from its inception in 1978 to 1988, when the brand went full corporate, the founders left the company, and the catalogues were discontinued.
A heavy loss, the publications were works of beauty, with hand-drawn illustrations and short vignettes and stories about the products and remote locations to explore. A loss, yes, but perhaps the just place for them is that past that was always better.
Here's an excerpt from Catalogue No.4, 1980:
"When our first catalogue appeared in 1978, we gambled that there were others who shared our interest in functional, classic safari-style clothing, others who had as much difficulty tracking down these hard-to-find clothes as we did. We canvassed the globe–from Australia, through South America, Europe, and then to Africa looking for the authentic, genuine, well-made natural fabric garments that remained…
… What astonishes us–having now paused long enough from our frenetic global scavenging to notice–is that we have all found each other. From the Virgin Islands to Alaska, from Maine to Hawaii, thousands of you have made it possible for us to bring our store to you by mail. Your daily letters and phone calls create a village feeling in our offices. The thousands of miles that separate us vanish because of a few principles we share: a passion for things natural, straight-talk, honest clothing (meaning buttons, buckles, pockets, stitches, etc. that work, don't just decorate). Frivolity is not our style in clothing. The word is function. We cherish what's real. We are the people who buy the steak, not the sizzle, the champagne, not the bubbles, the item, not its package." (Mel Ziegler and Patricia Gwilliam)
And here's a sample of photos from Catalogue No.26, Fall 1986 featuring my beloved homeland:
indiana jones
With this new perspective, it was inevitable to feel a little like Indiana Jones and to feel the necessity to acquire the appropriate clothing to play our part, so…
The last item on the list is the renascence of the Leather Flight Jacket from the Fall of 1988 (see pic).
excerpt from interviews I found during my insomnia
"[in Australia] That's where I picked up an old British Burma jacket—a quintessential safari type that was made for the British army, and it was worn by British troops in the Burmese Theater in the Second World War. I wore it on my trip back to San Francisco, and when Patricia met me at the airport she kept staring at the jacket on the way home. Patricia changed the buttons, added some leather trims, and it looked really great. I knew we were on to something because everywhere I went, people would say, "Where did you get that jacket? It's fantastic!" And it gave me an idea to sell them—so we went looking for more…
"We created a catalog first. It was a natural progression because I write, Patricia draws, so we created a little catalog and mailed it to 500 friends around the country and to people in the media. One of them landed on the desk of a radio announcer in New York, who read it to commuters in the tri-state area one morning. He called Patricia on the phone, and during a 20-minute interview, she told him that if anyone wanted a copy, they should send $1 to PO Box 745, Mill Valley, CA. Three days later, the postman walked in with two stacks of mail. We opened those envelopes and it was enough to cover the cost of the catalog and postage—with enough left over to pay for dinner for months."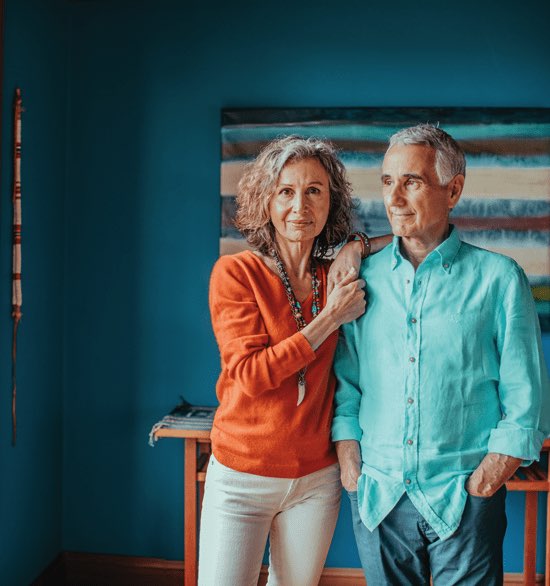 There's also a book. It is titled Wild Company, a memoir written by the founders. Published in 2012.